Pressure Cooker Pulled Pork
Irresistible BBQ-Style Pulled Pork
Pressure Cooker Style

---
If you like pulled pork, either cooking method will give you great results, but the advantage of cooking it in the pressure cooker is that it slashes the cooking time to a fraction of the cooking time you need in the slow cooker. This means that you don't have to plan too far ahead.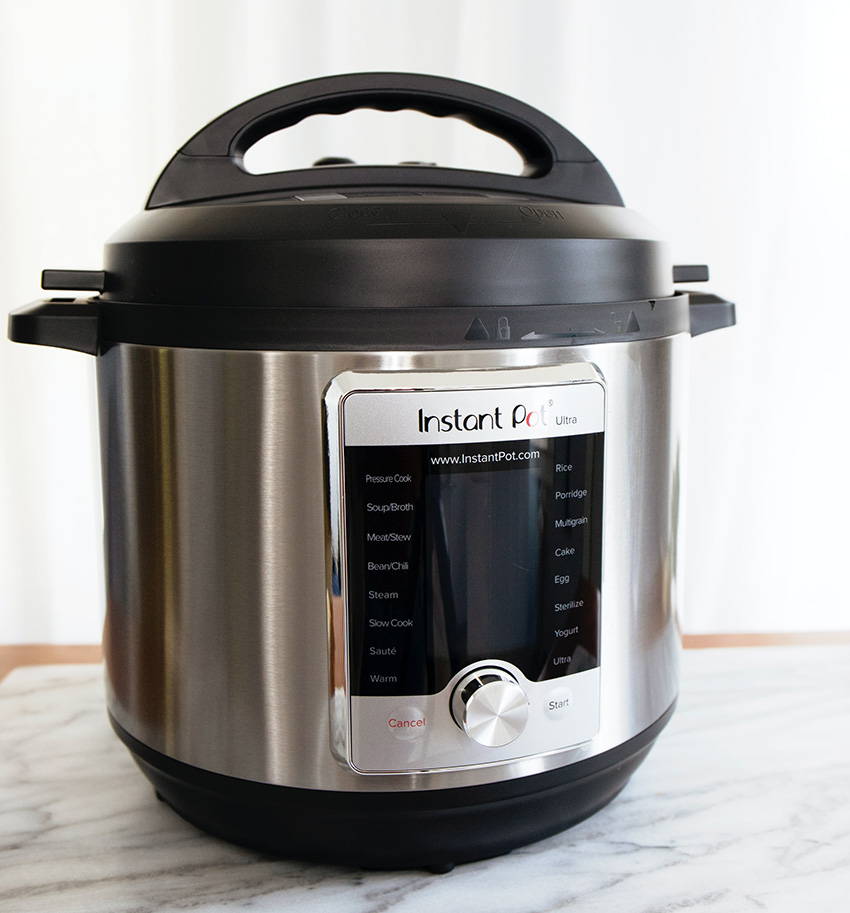 How a Trip to the Ballpark Gave Birth to a Brand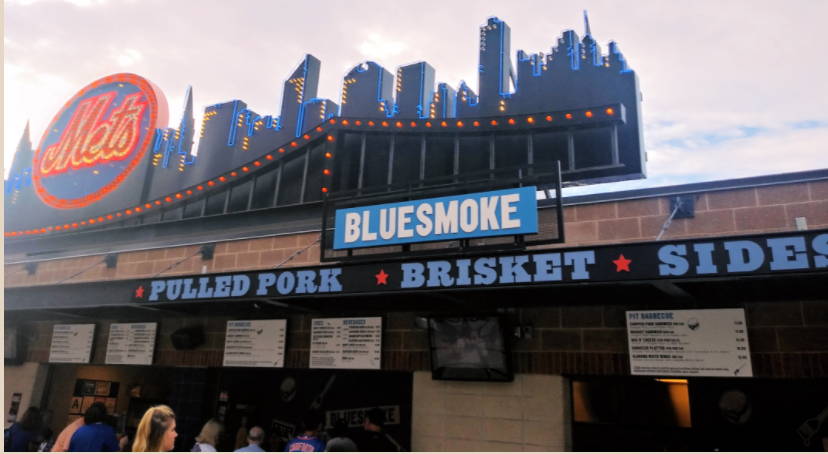 Father's Day is here and I'd be remiss in not dedicating an entry to a food item that not only represents the inception of our brand, but also ties in a pastime that is rich in father and son historical bonding. I've been a barbecue enthusiast since 2008, but didn't begin really experimenting with making sauces until 2009. That was when I had my first pulled pork sandwich courtesy of Blue Smoke at the newly built home of my beloved New York Mets; Citi Field.
Typically, I'm a baseball park food traditionalist and was initially resistant to the idea of anything other than a knish or a hot dog at a ballgame. Once I had that sandwich I thought, "This should have been here much sooner." It was a life changing moment.
Up until then, I had been using only store bought sauces and "doctored" them either by blending the different brands together or adding other pantry ingredients to sort of make them my own. At the time, I hadn't yet considered cooking professionally. I was a "legend in my own mind" and self-proclaimed "king of the grill."
After I ate that sandwich on a cool September evening in Flushing, my true obsession with all things barbecue was born. As a Bronx born native New Yorker, my initial perception of barbecue was pork ribs or chicken parts slathered in a half inch thick coating of inexpensive and sugary supermarket grade glaze. Not that there is anything wrong with that type of cooking, except for the fact that I would later learn that it's not real barbecue. I had never even heard of pulled pork or brisket, let alone beer can or spatchcock smoked chicken.
Let's get back to that sandwich and those tender strands of smoky pork that just seemed to dissolve between my molars and the sides of my tongue. The brioche bun, which I foolishly thought was reserved only for overpriced breakfast sandwiches near Herald Square, changed the way I looked at almost all sandwiches. The real star of the show, however, was the sauce. It was tangy, sweet, and slightly smoky, had a little bit of back heat, and was relatively loose; unlike those thick, commercially produced sauces. This one, I became obsessed with reproducing and I mean really obsessed.
Learning is a continuous process...
While I never was successful in that regard, my obsession led me to developing something different and unique that we now share with all of you. Aside from sauce making, I learned a thing or two about barbecue history, cooking techniques, and flavor profiles. They are too plentiful to
discuss here, but the major factor is that all barbecue involves fossil fuels, smoke, and low steady heat over long periods of time.
As you might imagine, living in an apartment in a big city with no access to private outdoor space, cooking any real barbecue came with its challenges here at home. That did not stop this chef from allowing his intuitive and resourceful wit from achieving indoor barbecue triumph. I figured a slow cooker or Dutch oven could achieve similar results for tenderness. The internet became my friend as I scanned recipes and was also introduced to liquid smoke. Shameful to use if you have an outdoor pit or grill, but absolutely acceptable for the urban barbecue cowboy!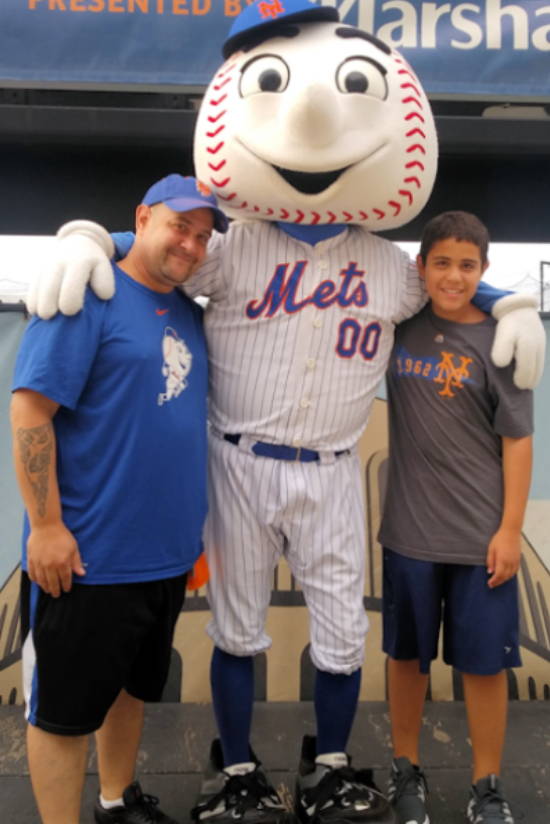 So, what about the great old pastime and how does it fit in to the equation? Outings to Shea Stadium were a big part of my childhood with my family in the early to mid-80s. I'm still a Mets fan to this day and do my part to make as many games as I can.
My first son, though, is not a huge baseball guy; although he is very interested and supportive of all my interests and goals. I finally figured out that he was excited to go to games and learn a little baseball because he knew he would be in for some good food at the ballpark. Just like "You Gotta Believe," I guess, "You Gotta Respect that."
The recipe will show you what has become our "go to" technique whenever we can't cook outside. I used a slow cooker/pressure cooker combo and definitely took advantage of that pressure cooker feature; the pulled pork was ready in ONE HOUR!
If you don't have a pressure feature on your cooker, you can still achieve the same results using a skillet at first, and then transferring everything to your slow cooker right before you get to the "adding liquid stage."
Use some of the liquid mixture to deglaze the pan. You can also use a Dutch oven for the whole process. Keep in mind that the cook time will not be an hour if you don't use a pressure cooking feature. Dutch oven cook time will be about 2-3 hours covered in a standard home oven at 275˚ F. Cook time in a slow cooker will be roughly the same on high setting depending on your model.
4 ½ - 5 lbs. Boneless Pork Shoulder (Boston Butt)
3 cups diced yellow onion
½ cup chopped fresh garlic
About ½ cup yellow mustard
½ cup to ¾ cup of your favorite dry rub bbq seasoning
½ cup of Father & Son's Kitchen™ Sweet and Tangy Barbecue Sauce
½ cup of chicken stock
½ cup of hickory liquid smoke
Vegetable or Canola oil for sauté
Whisk together the barbecue sauce, chicken stock, & liquid smoke in a bowl and set aside.
Set your cooker to sear mode and allow to heat.
Cut up the pork into manageable 8 to 10 oz. pieces and coat thinly with the mustard.
Season with the dry rub and ensure all surfaces are coated.
Once the cooker is properly heated, add a thin layer of cooking oil (amount will vary based on the size and surface area of your device).
Working in batches, add a few pieces of the pork to the oil and sear well on all sides; pieces should not touch one another and only be one layer high. Overcrowding the pot will result in your meat steaming as opposed to searing.
Once all the meat is seared, set it aside in a bowl or baking dish.
Change the cooker to sauté mode and add the onions; cook until translucent.
Add the garlic and stir briskly; do not allow it to brown.
Return the meat to the pot and add the liquid mixture; do not completely submerge the meat, only about an inch to an inch and a half of depth is required.
Close and lock your cooker, ensuring the steam valve is closed. Set the manual pressure for one hour.
After one hour, follow the manufacturer's instructions for properly de-pressurizing your unit.
Once it is safe to do so, remove the cover, and strain the pork from the liquid.
Shred the pork using tongs or two forks.
Serve on your favorite kind of bun with additional Father & Son's Barbecue Sauce™
---

Please leave a comment, subscribe if you haven't already, and most importantly we hope you enjoy our recipes!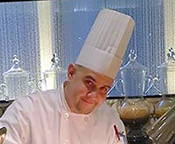 Raised in The Bronx and proud to be Puerto Rican, Luis Rivera, "BBQ Lou" recreates some of the tastiest foods by adding a new twist to traditional favorites.  
" There's nothing like the feeling of serving great-tasting food to family and friends. This sense of reward inspires me to craft traditional and new BBQ sauce flavors found in the smoky, delicious plates we love to eat."