Award Winning Spicy Guayaba! Barbecue Sauce Infused With Tropical Flavors to Excite Your Tongue!
Caribbean Inspired - No Artificial Preservatives - Great Island Flavors to Liven Up Any Barbecue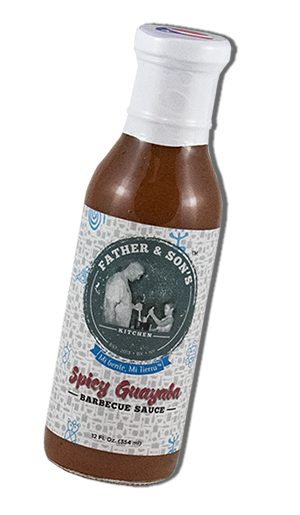 ---
Luis created a new barbecue sauce born from his Puerto Rican heritage with the tropical flavor of Guava with the right amount of heat.
These ingredients bring together a lively flavor with no artificial preservatives in a finishing glaze for your family and friends to enjoy.
Check Out Our Special Discounts!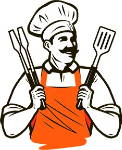 "This flavor, I like it for chicken because pork has an assertive flavor on its own.
I really want barbecue lovers to taste the sauce which perfectly matches with chicken."
Great for Chicken and Wings!
Spicy Guayaba delivers an incredible flavor that doesn't over-spice
---
Easy To Use. Just apply our award winning Spicy Guayaba sauce to your pre-seasoned chicken or fried wings to serve-up a new flavor. Not too spicy!

"My People, My Land" - A tribute to our Puerto Rican Heritage